Written by: Kendall Lawson
Posted: November 27, 2014 at 8:51 pm
Most people do not realize that Freemasons will not solicit for membership. The only way to join the largest and greatest fraternity in the world is to ask. For generation after generation, every man who has ever become a Freemason has done so by coming forth of his own free will. And what kind of man makes a good Mason? Well, if you are a good man interested in us, we are interested in you.
If you are a prospective candidate, no doubt you are brimming with questions – not only about Dayton Lodge, but about Freemasonry in general. We are here to help you. Perhaps you would like a tour inside the beautiful Dayton Masonic Center overlooking downtown. Perhaps you are curious about our traditions and rituals. Perhaps you searching for a place to belong, where you can form strong bonds of fellowship and brotherhood.
There is only one way to start your Masonic journey… ask.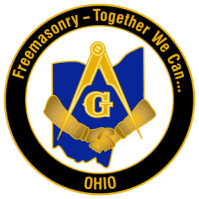 Contact us HERE for further information. Please include your phone number. We must talk with you directly before we can proceed.